A Type
1. Reliable structure: Structures adopt cold-formed thin-walled light steel structure system. It is secure and stable to resist the wind of 110KM/H.
2. Perfect anti-corrosion performance: The structure has the galvanized and color coating treatment which is the best solution in appearance and corrosion resistance.
3. Patent waterproof: Instead of the connection with self-tapping screws, A4 house adopts patent design in structural waterproof. The performance has been approved through 15 years practical application.
4. Best knock-down performance: It can be assembled and reassembled for about 10 times and the reusing rate is up to 98% for each time.
5. Economic transportation: Packing volume is the smallest in panel house. For house body, one 40HQ can load about 300m2.
6. Short processing time: All components are standard which is capable of mechanical mass production.
7. Quick installation: 95% of the components are fabricated in factory. The workers only need simple tools to connect them together at jobsite.
8. Wide Application: Temperature range is from -15
ºC
to + 50
ºC. Especially in wet area, the galvanized elevated floor is workable as additional value.
Product Photos
External Appearance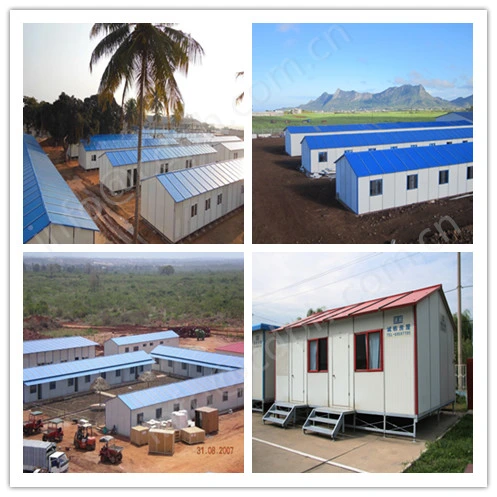 Internal Appearance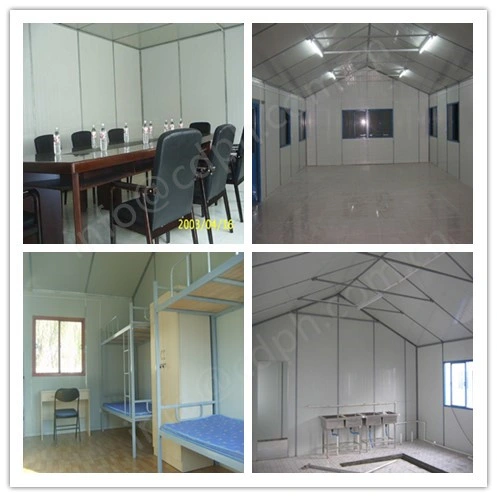 Product Specification
Product specification

length

(n-2)*1224+2*1106mm (n is an integer, 40≥n≥3)

width

5060mm

height

Eaves height/ridge height: 2700/3750mm

Roof form

Double slope, roof slope 20°

Storey

Single

Design Parameters




(standard)

roof dead load

0.3KN/

m2

Roof live load
(Snow load)

0.5KN/

m2

Wind load

0.4KN/

m2

anti-seismic

8 degrees

Recommended function

mainly used for dormitory

structure

Column

H shape, metal code Q235

Roof beam

T shape beam, metal code Q235-Q345

paint

hot galvanized sheet+color painted coating
Hot dip galvanized substrate + color spray
roof
Double roof

One story roof

color steel sandwich panel

Insulation

Polystyrene, fire rated B2

Wall

materials

color steel sandwich panel

Insulation

Polystyrene, fire rated B2

door

specification

Standard: 800*2000mm

Material

standard: sandwich panel door
option: laminated wooden door etc

window

type

Sliding window

Frame material

Standard: Color Steel
Matching: plastic steel, aluminum alloy

glass

Standard: single glass

ceiling

Standard: waterproof gypsum board, optional:

calcium silicate board, mineral wool acoustic panel

floor type

Overhead ground
(Standard height 300mm)
room with water spattering: water-proof rolling sheet
room without water spattering: wooden floor or PVC flooring

common floor

Water room non-slip floor tile, common room floor tile

Electricity

we can offer the scheme/designing/construction technique services

socket

multifunctional socket(250V/10A)




three flat pins socket (250V/16A)




Can be equipped with European, American, and Australian standards according to demand

Cable

BV-1.5mm² / BV-2.5mm² / BV-4mm²

Voltage

220/380V

breaker

High segmentation miniature circuit breaker

water

we can offer the scheme/designing/construction technique services

water supply

PPR

drainage system

UPVC
Company Photos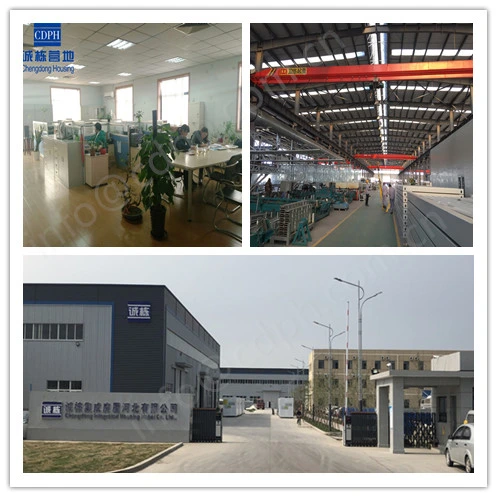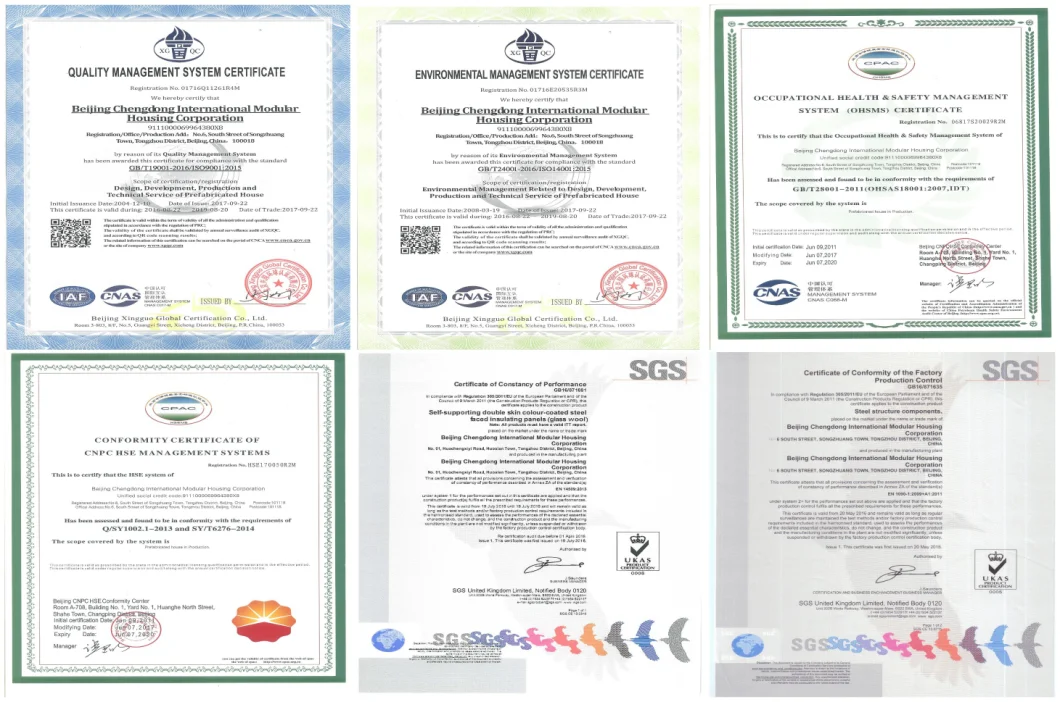 Project Reference